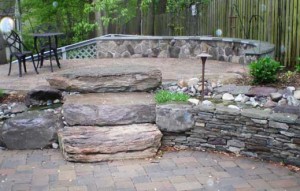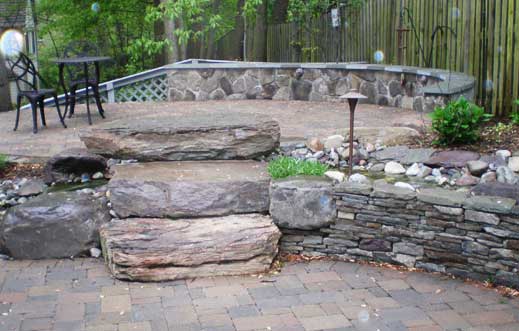 Green walls have nothing to do with paint, but are living structures composed of green plants. Ciminelli's Landscape Services in Lothian, Maryland, are experts in the art of ecoscaping and the utilization of living plants on roofs and wall structures. Not only lush and beautiful, 
green roofs
 and walls add to the natural feeling and design. They can be part of an existing structure, such as a tool shed or patio as well as used in a retaining wall.
The benefits of
ecoscaping
 are numerous, both to the environment and to your home. Strength is added to the structure of the wall, and insulation is provided. As far as the environment, green roofs lesson water run-off and act as a filter to pollutants. Moreover, they increase the life of the roofing system by 50% or greater.
Green Roofs and Walls
The enjoyment of gazing upon a
green roof or wall
is enhanced by knowing you are doing something for the environment. Although taking a bit more care in the nurturing of the plants, the result is well worth it. The charm and enchantment of a roof of plants makes one think of a storybook home, set amidst the tranquility of nature. Edible walls can also be of a gardening solution; restaurants and pubs can benefit from having their garden as part of the decor of their business. What cook or chef can't be delighted to go outside and pick a handful of spices and herbs from the wall?
Rain Gardens
Allowing for the rain to slowly permeate the soil, instead of running off, puts less pollutants in bays, rivers and nearby creeks. Installed at an existing low spot, native plants as well as those that tolerate both wet and dry conditions are used.
Pervious Pavers
Providing a hard surface for walking as well as driving, pervious pavers allow storm water to drain into the ground, a feature not intended by traditional paving.
Ciminelli's can help you help the environment, while creating lasting beauty for your home or business. Now is the time for Ecoscaping.