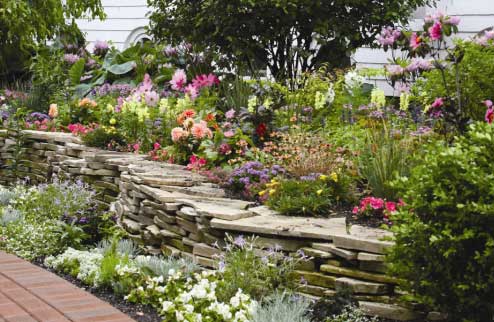 Our goal is to design drainage to control the water that comes onto your property and direct the flow to minimize any erosion and damaging overflow. There are a variety of drainage solutions that we can incorporate into your landscape.
Ciminelli's Landscape Services, Inc Drainage Solutions:
Install drainage flow wells
Connect downspouts to piping, diverting flow where desired
Install Rain Gardens to absorb storm water
Install Retaining Walls
Drainage is an important factor in designing a landscape and we take every effort to anticipate drainage needs when installing your landscape or hardscape. Erosion is often caused by undesirable drainage and grading. Aside from run-off, insufficient drainage can cause moisture soaked areas in your landscape that cause puddles of standing water.